Outsource SEO Services to India
Outsource SEO Services to company in India for cost effectiveness, premium quality, resource utilization and optimum time management. Businesses and SEO firms in the USA, UK and other countries can achieve significant savings when they outsource their Search Engine Optimization (SEO) services and PPC campaigns to India.
Being in a developing country allows Centaurhosting, an Outsource SEO Company India to offer world-class services at affordable rates. Due to the huge gap between personnel / infrastructure costs in India and that of the developed countries Outsourced SEO Services India offer substantial economical benefits for those who are ready to exploit the advantages of off shoring.
Who can Outsource SEO services?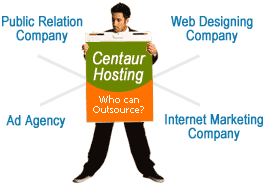 Businesses in other countries
New as well as existing website owners
An Internet marketing company
A Web design company
A Public relation company
An Ad agency
Marketing company
Who can Outsource SEO services?
Plan Name
Campaign Cost
Time Period
Man Hours
Man Hour rate
Details
Outsource SEO plan I
US$ 2400
($ 1200 per quarter)
6 months
300
$8
Details
Outsource SEO plan II
US $3200
($ 1600 per quarter)
6 months
480
$6.67
Details
Outsource SEO plan III
US $4500
($ 2250 per quarter)
6 months
750
$6
Details
Outsource SEO plan IV
US $1800
($ 900 per quarter)
6 months
180
$10
Details
Our Invitation
We invite companies who wish to outsource their SEO services to a professional SEO firm like us to ensure their business success. Our outsource SEO services range from turnkey projects to organizing and managing an SEO team, supervising the project life cycle and regular reporting. We constantly train our SEO team on the latest development in search engine optimization and Internet marketing world.
Our IT outsourcing partners can validate the money and time they save by using our Offshore SEO company. As an Outsource Internet Marketing company we are always interested in building mutually beneficial partnerships with companies abroad as well as overseas search engine optimization firms. Besides handling complete search engine optimization programs we also handle certain outsourced individual Search engine optimization processes like:
Website Evaluation & Keyword Research
Writing content for websites to make them informative and authoritative
Creation of Optimized quality pages, W3C and search engine compliant pages
Manual submissions
Periodic reports and maintenance
Link popularity building to enhance site awareness (Human powered link building campaigns)
*
Specially discounted prices for bulk SEO Outsourcing. Substantial commissions for other SEO Service Resellers
Outsource SEO Services - The India Advantage
Human resource availability ensures a large pool of highly qualified and technically skilled IT and SEO professionals.

Expertise and Experience further boost up Outsourcing SEO services to India.

International quality standards from India are heavily focused on quality work.

Hi-Speed Internet enables fast communication between offshore companies around the world and Outsource SEO Companies India.

Pro-IT governments have enabled all the facilities in India for outsourcing in order to provide tremendous growth to the Indian economy.

Useful Links
Outsource SEO to India


Outsourcing SEO to a professional SEO company India offers you unparalleled advantages. You get substantial cost competitiveness and top quality offshore seo services.