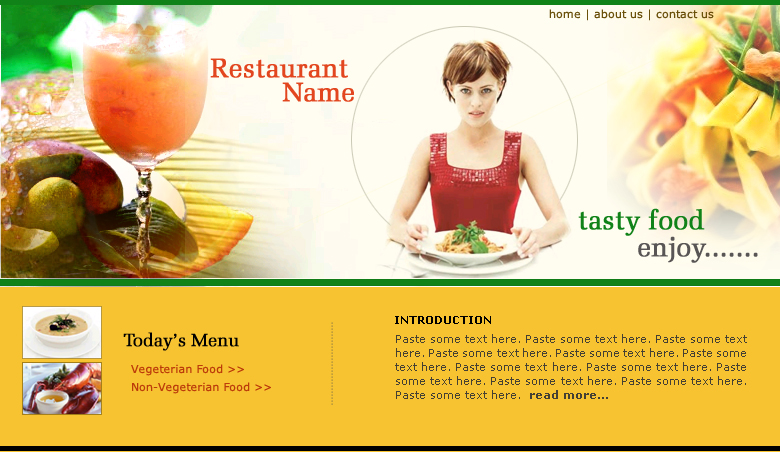 ---
Restaurant Website Template Details

Web Design Template Description

Type of Template: Restaurant Website Template
Color Theme: Website design in Green and Yellow
Navigation: Top Navigation
Graphics: High Resolution Web Graphics
Best Viewed in: 800 x 600 Resolution

This restaurant web template is ideal for food sites. You can display your menu on the bottom left and some description about your food corner on the bottom right.

Add your site name and logo. Photoshop / Imageready, Dreamweaver / Frontpage are required to customize this web design template.
By Centaurhosting web design Delhi, India company