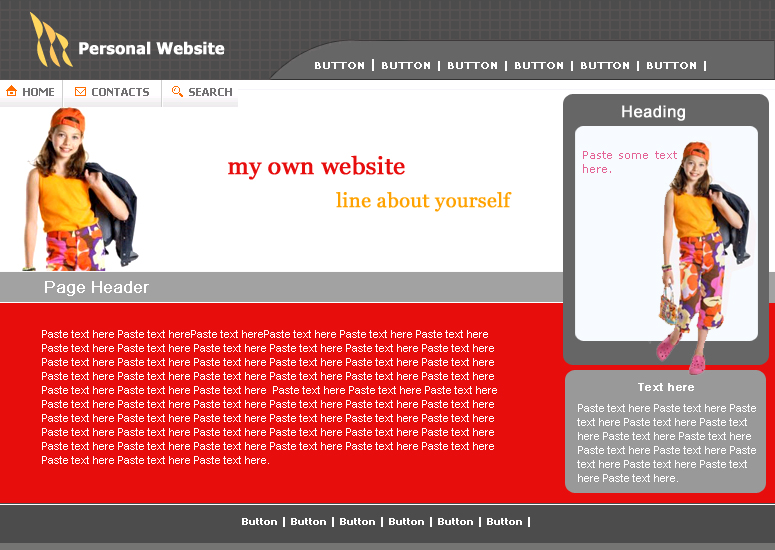 ---
Personal Website Template Details

Web Design Template Description

Type of Template: Personal Website Template
Color Theme: Website design in Red and shades of Grey
Navigation: Top Navigation
Graphics: High Resolution Web Graphics
Best Viewed in: 800 x 600 Resolution

Make your own site using this personal website design template.

Add your site name and logo. Photoshop / Imageready, Dreamweaver / Frontpage are required to customize this web design template.
By Centaurhosting web design Delhi, India company